BrainDagger Films is a fully pro-bono video and music production studio interested in producing videos for causes, events, non-profits, bands, businesses, etc. that Moe and Kathryn find interesting, entertaining or thought provoking. We usually operate by referral only, however if you think we might be interested in producing for you it can't hurt to send us an email on the contact page. BrainDagger also produces the online video database,

"

The Rutabaga 216

"

.

A website dedicated to educating Clevelanders about the finest arts and entertainment options in the
CLE

.





BrainDagger Films

Demo

Episode 1/The Rutabaga 216
Society Lounge
Commemorative Air Force
Rocky Mountain Wing

Bob Gatewood

"Slippin Away"



Billy and the Cloneasaurus
"Trailer Wars"

Bellingham WA
the Yeti Spaghetti experiment.
The Discovery
One day Moe saw a homeless hip hop artist named Yeti Spaghetti rapping for spare change downtown and stopped to listen for a minute. He was entertained so he bought the man a meal, listened to his story and got to know him. Eventually Moe decided to help the struggling artist and produce an album for him at the BrainDagger studio. Moe saw potential in his raw style and convinced him to serve out his time in county jail for a warrant so he could make money from his music legally. Then he was to go to rehab in exchange for the funding of a studio album. One year later and he's already released two hit singles, "Dopeboy (feat. Queso Blanco[Moe])" and "Flyguy (feat. Queso Blanco) (Moe laid down the tracks). he reached #1 on the reverbnation charts, has over nine million views on Soundcloud, airplay in 16 countries and released his first album "Cleveland" on Mar 15 2019. His life is going in a whole new direction. CLICK ON THE LINKS!!!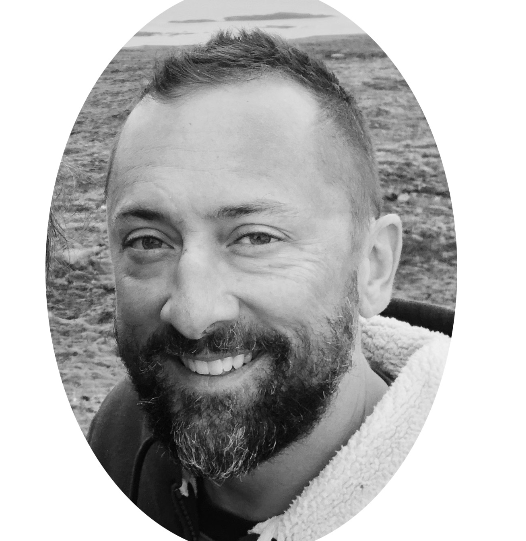 MOE TAYLOR/ Director

Moe Taylor's life experiences are as wide and varied as they are exploratory. With creativity being the driving factor in his life, he has pursued his artistic vision across the globe, producing films and news stories in over forty countries. After high school, he attended CIA in Denver for film studies. During his summer breaks he worked on his photography in some of the greatest natural settings the country has to offer as an employee in the national parks. He was fortunate enough to spend a summer each at Mt. Rainier, The Grand Tetons and Lake Powell.
After college he went on to pursue a career in the United States Navy as a Print/Radio/TV Journalist and received another year of journalism specific training. He went on to win the Thomas Jefferson Award at his first duty station, the notorious island of Diego Garcia. This is the most prestigious award in the military journalism community as it recognized his video production as the best in the entire armed forces (Army, Navy, Air Force, Marines, Coast Guard) for the year of 2001 (3000+ entrants). After receiving the honor, he was stationed at La Maddalena Italy, a.k.a. the rock. Due to the exceptional quality of his work he was given carte blanche to work on whatever projects he chose without command interference. He found himself traveling the world for the best stories he could find in the global military community. This time period also showcased one of his proudest achievements, the release of his science fiction magnum opus, The Viral Limit.
After five years of service and two CHINFO awards (Best in Navy), he went on to found OBIYA Media, a Washington DC based studio focusing on international documentaries and wedding videos. This is where he released his first personally funded documentary, "Thailand, Crossing the Golden Line". Filmed on-location in Thailand, it focused on the life and times of Muay Thai kickboxers. The film ventured from the extreme poverty of being sold in infancy for training to the peaks of fame and money.
After that Moe went to work for NBC as a Creative Services Producer. After three years honing his skills there as an editor, he took his expertise to the non-profit sector to produce videos pro-bono for charities around the country. After a few years of that, Moe moved to Ambergris Caye, Belize where he spent a year doing high class wedding videos for the impoverished locals while taking breaks from snorkeling and exploring Central America's jungles.
Next, he was back to Colorado living in Keystone above 9,000 feet. Moe met his wife Kathryn there on the slopes. He continued to produce for non-profits while working on ski and snowboard videos and training his wife on the ins and outs of video production. This prompted the formation of BrainDagger Films, a husband and wife production team. Next there was a brief sojourn to Bellingham WA for six months to work with a fledgling arts and entertainment publication known as B-side Magazine. After Washington State, the couple decided it was time to move back to Kathryn's childhood home of Cleveland OH. Shortly after arrival Kathryn got a job teaching at-risk children. This gave BrainDagger a full summer and winter break to travel and film. This upcoming Christmas the team is heading to Chile to do a documentary on the extreme biodiversity of the truly extraordinary country.
Active in the local community, Moe has continued to provide pro-bono video production to those who need it. His charity of choice is anything involving the homeless community. He experienced it first hand in his youth and has a unique viewpoint on the crisis. In fact, he once met a transient performing hip hop on the street and was impressed with his music. To help the homeless artist get back on his feet, Moe built a recording studio in his basement and produced a full-length album with him under the moniker Yeti Spaghetti. It garnered over nine million plays on Soundcloud. Now, the BrainDagger team is looking to shift into Artist in Residencies and hopes to work with you in the future.
KATHRYN E.F. TAYLOR
Assistant Director

Kathryn Taylor was born Kathryn English French and, like her name, she's been curious since childhood.
She is a fifth generation Cleveland resident, raised in a large Irish/German Catholic family and grew up hearing stories of the accomplishments, struggles, and day-to-day life of her ancestors. Those tales fueled Kathryn's sense of self and caused her to ask, "where do I fit in?"
Kathryn searched for her place by wandering away from her family. Pre-K she was always found by looking up, the tops of trees, the roof of her house, etc. The older she got the further she got like the ski slope on the next peak over, the festival downtown. When she was ten her parents were considering changing schools for Kathryn and her four siblings. Asked where she wanted to go, Kathryn replied, "boarding school." It smelled like adventure. She got her first passport at 16 and has enjoyed exploring new ventures since then.
In a quest to learn more about people, organizations, and where she fits, Kathryn has worked in an excess of positions including lifeguard, special events usher, resident advisor, marketing researcher, nanny, retailer, dishwasher, hotel manager, bouncer, banquet server, property manager and teacher.
Her adventurous spirit led her to take a break from teaching, pack a bag and her favorite pillow and move to the Rocky Mountains of Colorado to work security at a mountain dive bar. Kathryn was welcomed with the bar's pool table as a bed. She met Moe when he was living across the street from the ski lift in Keystone in 2012. After years of valuable apprenticeship training in production from her husband, they've been climbing to new heights as collaborators in creativity ever since.
Outside of production, Kathryn is a school teacher in Cleveland and works with at-risk middle school students. She enjoys researching her family's history via primary source documents including photographs, census records, and interviews. Her mobile genealogy backpack has all the electronic tools she needs to do interviews, scan negatives and documents, digitally edit and database it all. Her favorite season is fall, and it drives her crazy that Moe keeps their Ohio home at 70 degrees, when it needs to feel colder to enjoy curling up with a good book and hot beverage.
BrainDagger Films is a production team that marries Moe's technical know-how and artistic vision with Kathryn's organizational experience and inspiration. Let their talent guide the telling of the story of your location, organization, or cause.